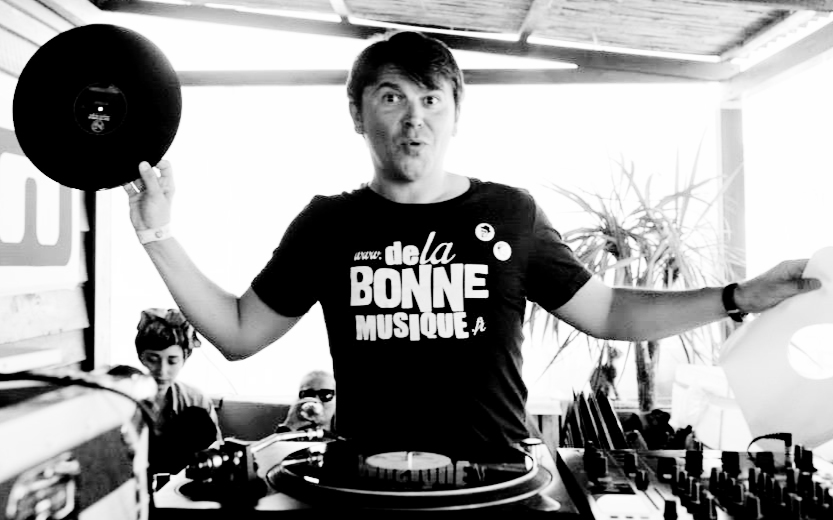 Olivier Cavaller
biography by Chelsea Cunningham
 After 20 years spent in Paris, Olivier Cavaller now lives in and works from Perpignan in the south of France. He may be described as a man of many trades, DJ, producer, radio host (Rinse France, Likwid London), photographer,  film director… He's also working as art director for bars and restaurants introducing good music and nice fooding to any kind of places.
Dedicated to music since he started djaying in 1989, he's always working to mix his two passions, images and music. When he is not at work by assignment, he devotes much of his time and passion to his personal photography projects, mainly around graphic universe and of course music.
To describe his music, two key words come to mind:  open and unspoilt. He opens the doors to Jazz, Hip-hop, Black music, Latin et Brazilian rhythms, finding room for all and more. He is an extraordinary musical time-traveller whose horizon line is that of a universe where all mixtures are imaginable… His creed, everything… but « De la bonne Musique »!